Welcome to fine arts for art lovers where sketch being art.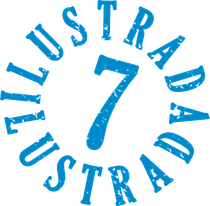 For all professionals, art lovers or students who are beginning to develop their talent we present Illustrated 7 online store of fine arts materials, specializing in illustration materials.
The illustration can be obtained through many techniques and we show you the most interesting materials and the most advanced techniques: liquid watercolours, inks, airbrush, markers, brushes, etc. but will also keep the traditional techniques: drawing, stamping, engraving, oil, gouache, acrylic, etc. With these techniques we are going to get different styles to customize your artwork: children's illustration, illustration fantastic, mystical illustration, editorial illustration, advertising illustration, manga, anime, art, decoration, etc..
Materials we sell are high quality, backed by the best brands in the market and user reviews. All products are intended for professional illustrators, you will get the best results and stunning finishes. You can consult any of our materials we will be happy to help.
The I7 store works through internet. On request deliveries will be made to European countries for full order, please contact us to find the most economical transport pricing. Shipments are made on weekdays immediately have received the order and payment. Packages are well packed and products are protected.
Once you receive our materials only have to create fantastic artwork. To show you that we are passionate about illustration on our website we will show you the best galleries selling art online either original or digital artwork.
I7 welcomes you to the wonderful world of enlightenment and hope you enjoy our materials.
Otros temas que te pueden interesar: